Royal Air Force Roundel / MOD Target Ballcap, RAF Green
The Royal Air Force roundel has has been used on British aircraft since 1915. The RAF was officially created in 1918. The red dot, white circle and blue circle roundel was used to identify British aircraft. The outer gold circle was added to create contrast on camouflage aircraft.  Embroidered on the front of a mineral-washed ball cap in RAF green. The back embroidery is a Sopwith Camel biplane aircraft. This was the most iconic fighter aircraft during WWI. A leather strap and clasp is used to adjust size. If you love military history, you will love this hat.

The roundel became popular in the 1960s associated with pop art. The RAF roundel became know as the MOD target. The WHO made it popular as they started their musical careers. You can now wear it on a great looking hat. Make sure you are wearing a Revival™ ball cap.
Shop here for Sopwith Camel t-shirt.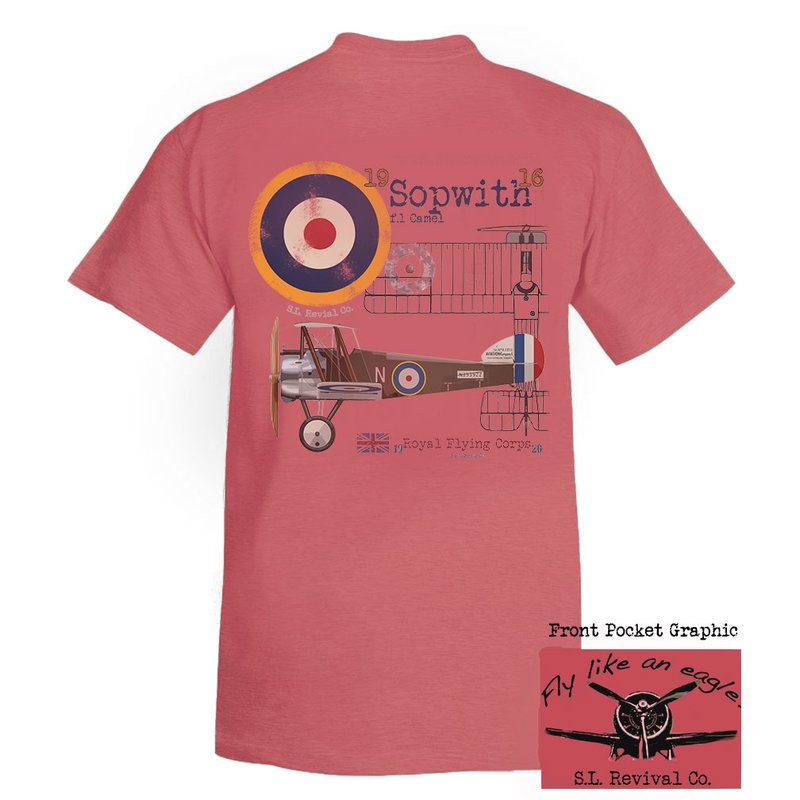 Reviews