U.S. Army Air Corps Insignia Ballcap, British Khaki
The U.S. Army Air Corps was the aviation military arm of the United States between 1926 and 1941. The red-dotted star roundel was emblazoned on aircraft from 1926 until 1942. Embroidered on the front of a mineral-washed ball cap, is the well known red-dotted star. The back embroidery is a PT17 Steerman training craft. A premium leather strap and metal clasp is used to adjust size and creates a hat that is top-shelf. Make sure you are wearing a Revival™ ball cap.
You will love the F4F Wildcat Heritage tee.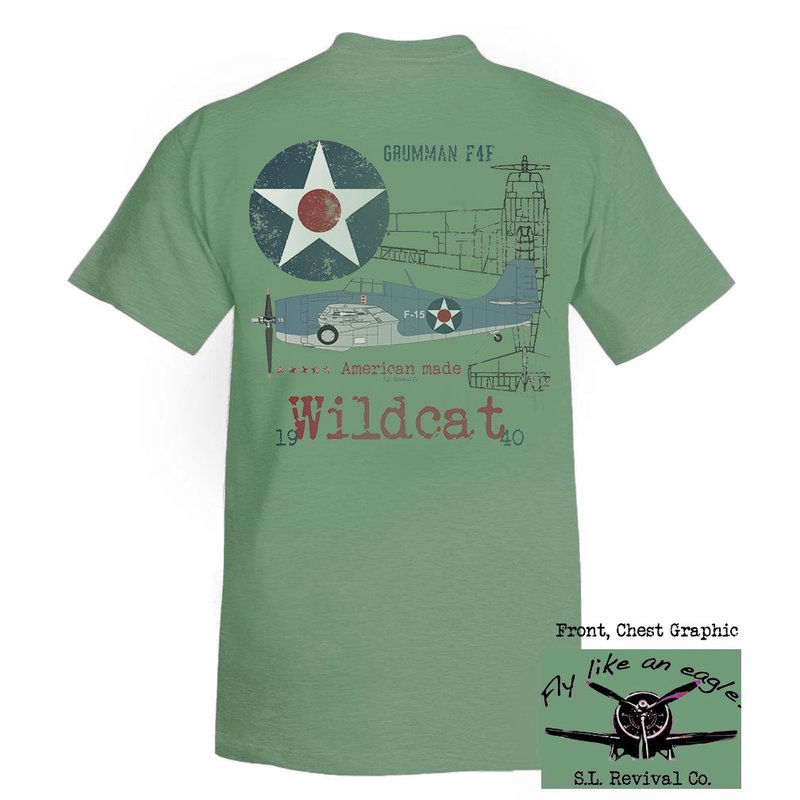 Reviews